South Mississauga Live Cell Microscopy
Edith Kunszt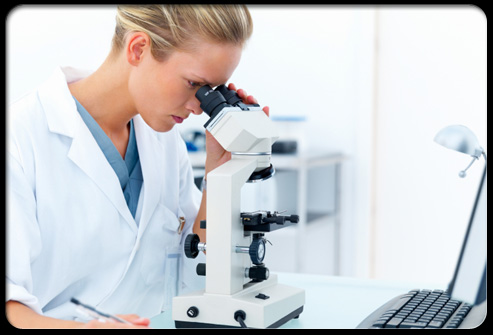 Edith Kunszt RNCP, CNP, DiHom is a Certified & Registered Nutritional Consulting Practitioner, a graduate with First Class Honours of The Institute of Holistic Nutrition. Edith is a founder of Essence of Vitality Nutrition & Homeopathy in Toronto. She has been in private practice since February of 2000, incorporating Live Cell Microscopy, Tissue Mineral & Metal Analysis, Applied Nutritional Kinesiology, Bio-therapeutic Drainage, Oligotherapy and Homeopathy into her arsenal of natural healing modalities.
Live Cell Microscopy
Live cell microscopy involves magnifying a single drop of blood taken from a fingertip prick used to help determine the optimal diet and food supplements for each person's unique needs. Diseases themselves cannot be seen under the microscope but imbalances can be detected by Live Blood Cell Microscopy long before routine biochemical tests show any abnormalities.
Live Cell Microscopy can point out:
Free radical damage and the need for anti-oxidant protection
Parasitic, yeast and fungal activity and their debris
Digestive distress due to enzyme deficiency or elimination problems
Abnormalities associated with hormonal imbalances
Folic acid, B12, iron, mineral and essential fatty acid deficiencies
Uric acid crystals and metabolic acidification
Toxic heavy metal indicators
Congested blood/lymphatic circulation and poor oxygenation level
Abnormal blood clotting and inflammatory patterns
Live cell microscopy becomes an extremely useful tool when used in conjunction with naturopathic treatment. The in-depth analysis that the examination provides, enables the development of a personalized naturopathic treatment plan designed to bring your body into balance.
Please check our office hours page for more information or call our Mississauga chiropractic office.