Occupational Therapy & Mental Health Care
at Lorne Park Integrated Health
What is Occupational Therapy?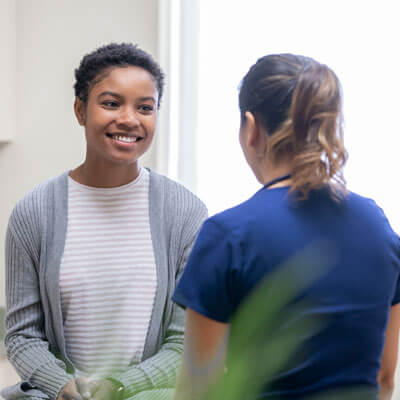 Per the Canadian Association of Occupational Therapists (CAOT) (2016), "Occupational therapy is a type of health care that helps to solve the problems that interfere with a person's ability to do the things that are important to them." Essentially, occupational therapists enable individuals across a life span to engage and participate in meaningful activities. These activities are often referred to as 'occupations'.
What is an Occupation?
Occupations are the things people do every day! Occupational therapists often like to organize these everyday activities into three categories:
Self-care: eating, getting dressed, personal hygiene, sleep, medication management, etc.
Productivity: paid work, school, community engagement, driving, volunteer work, etc.
Leisure: anything we do for fun and enjoy. This may include sports, gardening, reading books, baking, social activities, etc.
Occupational Therapists support the whole person, meaning they collectively consider the person and their condition, the occupations they need and/or want to engage in, and the environment. The ultimate goal of our work is to increase participation and independence so people can function optimally at home, at work and within their communities.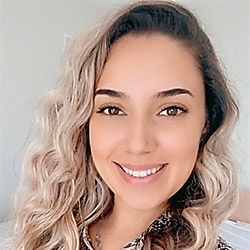 Meet Jessica Marques, MSc. OT,
Registered Occupational Therapist
Jessica is a Registered Occupational Therapist who received her Master of Science Degree in Occupational Therapy from McMaster University in 2019. Prior to pursuing a career in occupational therapy, Jessica obtained her Bachelor of Applied Science Degree in Kinesiology and a Diploma in Fitness and Health Promotion from the University of Guelph-Humber. Jessica has been practicing as a Registered Occupational Therapist since the beginning of 2020, working with individuals who've experienced trauma at the workplace resulting in diagnoses of Posttraumatic Stress Disorder (PTSD), anxiety and depression. Jessica is very passionate about mental health and helping clients find effective solutions for managing their symptoms, increasing engagement in everyday activities, and building the confidence and skills needed to make powerful strides in one's recovery journey. Jessica is a strong advocate for mental health and believes in a holistic approach to treatment considering the person, their environment, and their occupations.
Jessica is a member of the Ontario Society of Occupational Therapists, has been actively involved in preceptorship for student occupational therapists and is in good standing with the College of Occupational Therapists of Ontario.
In her spare time, Jessica enjoys being outdoors, going on walks with her dog Lola and watching one of her favourite shows Law & Order. Fun fact, Jessica's favourite animal is a flamingo!
Occupational Therapy and Mental Health
Occupational therapists recognize that experiencing mental health challenges can greatly impact an individual's ability to feel motivated and have the energy to participate in the activities they need or want to be doing. Occupational therapists approach mental health with a unique and client-centered perspective that enables individuals to live better lives and function optimally at home, at work and in the community.
How can an Occupational Therapist Help?
Occupational Therapy treatment is covered under some personal health insurance benefits. Be sure to check your plan today to see if you have coverage!
It is important to note that you do not have to be diagnosed with a mental health condition to receive or benefit from treatment provided by an occupational therapist. An occupational therapist can provide mental health support through:
Supportive counselling
Stress management
Chronic pain management
Cognitive Behavioural Therapy (CBT), Mindfulness, Exposure Therapy and Motivational Interviewing techniques
Psychoeducation
Behavioural activation and goal setting
Activity scheduling and planning, establishing a more structured routine
Skills development
Coping skills and relaxation strategies
Take That First Step
Take a step towards better mental health today and contact Lorne Park Integrated Health to schedule an appointment with Jessica.
CONTACT US »

---
Occupational Therapy & Mental Health Care Mississauga, ON | (905) 891-2288