Experienced Chiropractor, Dr. Robert Rhind
Offering Highly Effective Treatment for Back Pain in Lorne Park
Chiropractic care is the method of natural healing most chosen by those seeking complementary/alternative health care for acute and chronic conditions. It
focuses on disorders of the musculoskeletal system and the nervous system, and the effects of these disorders on general health.
Chiropractic physicians practice a drug-free and hands on approach to health care, most commonly through a method called 'spinal manipulation'.
This includes restoring joint mobility by manually applying a force into joints that have become restricted in their movement as a result of a tissue injury. Tissue injury can be caused by a single traumatic event, such as improper lifting of a heavy object, or through repetitive stresses, such as sitting in an awkward position with poor spinal posture for an extended period of time. Chiropractic care restores mobility, thereby alleviating pain and muscle tightness, and allowing tissues to heal.
According the Annals of Internal Medicine, recent studies show that spinal manipulative therapy performed by a chiropractor, along with exercise, relieve back pain more effectively than medication.


Meet Dr. Robert Rhind
I was drawn to chiropractic at a young age after witnessing firsthand the impact it had on a family member.
After failing to respond to conventional interventions, I was genuinely amazed at how effective the hands on, natural drug free approach of chiropractic was on impacting her health.
Growing up, I was very active and suffered a couple of sports injuries that responded well to chiropractic care. After the pain was gone, I was surprised to discover that continued chiropractic treatments not only prevented further problems, but actually helped me to perform better – and without it, I was not as fast or efficient as an athlete. As a result, I grew to appreciate the various ways that chiropractic can benefit individuals. "It's not always just about the pain."
I trained at the Anglo-European College of Chiropractic in Bournemouth, England. I was taught and inspired by some of the best chiropractors in the world and graduated in 1992. At first I practiced in England, then Vancouver British Columbia before coming to Mississauga. Over the last nineteen years, I have had the pleasure of helping thousands of people suffering from spinal problems, headaches, whiplash injuries, injuries of the extremities and tendinitis, children and adults with scoliosis, disc injuries and TMJ problems".
Please check our office hours page for more information or call our Mississauga chiropractic office.
Success Story:
My son was born with hip dysplasia and torticollis. After just one year being treated by Dr Rhind and other alternative medical practitioners, the doctors at Sick Kids were shocked and impressed at his speedy recovery. He is now 2 years old and running, jumping and climbing, keeping up with his older brother and cousins.
Thank you Dr Rhind,
Stella H.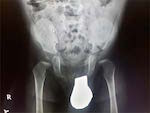 Before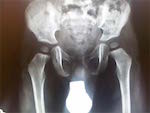 After one year of treatment, the hip joint had developed

Meet Dr. Maheen Andleeb
Dr. Maheen Andleeb attended the Canadian Memorial Chiropractic in Toronto, Ontario where she graduated in June 2020 with a Doctorate in Chiropractic. She developed and honed her skills during an intensive fourth-year internship completed at the Bronte Harbour chiropractic clinic, CMCC. Prior to this, she obtained an Honours Bachelor degree in Kinesiology and Health Science from York University in Toronto. Dr. Maheen is committed to continuing her education and supplementing her current knowledge and skills by taking additional courses.
Dr. Maheen has a variety of interests including treatment of sport, pediatric conditions, work-related injuries, overuse injuries, pre and post-natal populations. Her experience has included treating headaches, back pain, neck pain, shoulder pain, knee pain, TMJ dysfunction and many other neuro-musculoskeletal disorders.
Dr. Maheen believes in a collaborative multi-disciplinary approach to patient-centred care. She uses current research, patient values, and clinical experience to thoroughly assess, diagnose, and provide individualized treatment plans to her patients. She focuses on finding and understanding the root cause of her patient's complaints. Her philosophy is to use a holistic approach including manual therapy techniques to optimize her patient's movement patterns and provide them with education and an understanding of their body so they can function at their fullest potential.
She uses a diverse clinical approach to treatment that combines traditional chiropractic care which includes spinal manipulative therapy mobilizations, athletic taping, instrumented-assisted soft tissue therapy, myofascial release techniques, activator, and exercise therapy.
Dr. Maheen is devoted to living a healthy active lifestyle. She prioritizes nutrition, sleep, and regular physical activity to keep herself functioning optimally. In her free time, she enjoys spending time outdoors, hiking, dancing, swimming, make-up, fashion, travelling, learning about different cultures, food, playing, and watching basketball and football.

Modalities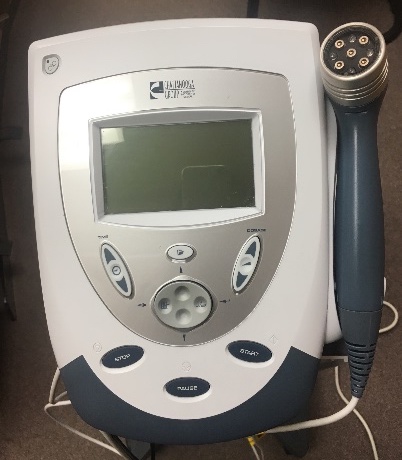 Laser Therapy
Cold laser therapy, or low-level lasers (LLL), is a non-invasive treatment that creates impulses of light at a specific wave length which reflect through the skin and allow for maximum absorption of energy.
Treatments and benefits include:
acute and chronic joint pain
tendon and muscle strains
soft tissue injuries
reduce in inflammation
tendonitis and arthritis
Ultrasound Therapy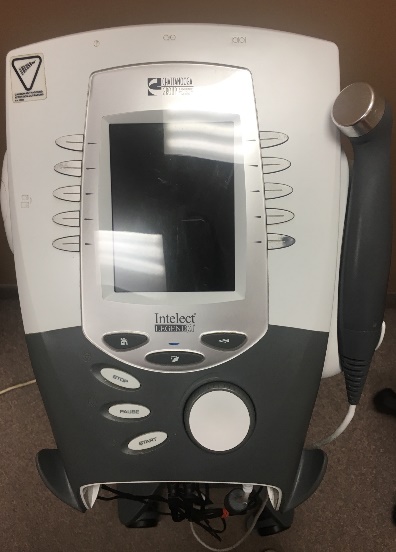 Therapeutic ultrasound is a non-invasive way of administering medications below the skin. The technique emits energy forces via vibrations of the crystal that is inside the probe. The vibration causes deep heating which encourages healing of the area, however, it is usually not felt by the patient.
Benefits include increases in:
healing rate
tissue relaxation
tissue heating
local blood flow
scar tissue breakdown
Shockwave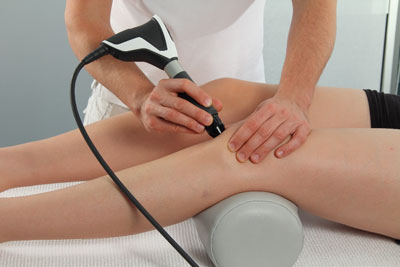 Shockwave is a non-invasive treatment that involves the distribution of different pressures in space through wave propagation. When the shockwave reaches the tissue, the kinetic energy is absorbed, and force is produced. The energy promotes the regeneration process of bones, tendons, and other soft tissue. Shockwave therapy is its own treatment and helps treat lingering injuries.
Medical Effects of Shockwave:
New blood vessel formation: waves create micro ruptures in tendon and bone which increases blood flow
Reversal of chronic inflammation
Stimulation of collagen production
Dissolution of calcified fibroblasts: waves break up the calcification which is a result of micro tears and trauma
Dispersion of pain mediator: shockwave mediates the "substance P" which is the neurotransmitter that is associated with pain
Release of trigger points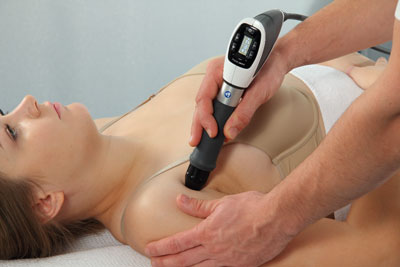 Shockwave treats the following conditions:
Trigger points
Myofascial release
Tennis elbow/ golfers elbow
Patellar tendinopathy "jumpers knee"
Hamstring tendinopathy
Plantar fasciitis
Achilles tendinopathy
Rotator cuff injury
Frozen shoulder
Medial Tibial Stress Syndrome "Shin Splints"
---
Chiropractic Care Mississauga | (905) 891-2288