Motor Vehicle Accident-Related Care
at Lorne Park Integrated Health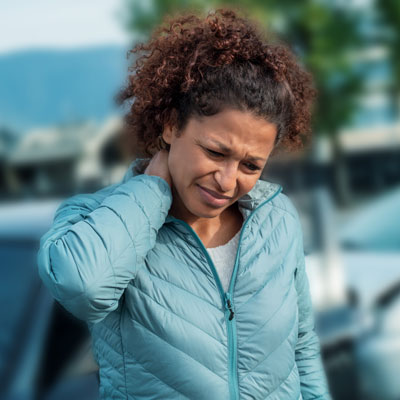 If you or anyone you know has been in a motor vehicle accident and has been approved for treatment by your motor vehicle insurance company, our clinic is able to submit the claims and provide treatment. Our practitioners are trained and experienced in dealing with motor vehicle accident injuries.
Plan of Management
After choosing the primary practitioner, chiropractic or physiotherapy treatment, the practitioner will assess the individual and devise a treatment plan.
The first treatment plan will be done in blocks and typically lasts 12 weeks. After the first treatment plan is completed, the practitioner and patient will discuss to see if further treatment is required. Our practitioners may include additional services joint manipulation and mobilization, soft tissue therapies, adjunct modalities, rehabilitation and individualized exercises to restore proper function, enhance healing of damaged tissue and reduce pain.
Lorne Park Integrated Health provides highly personalized care and works with you to determine the best strategy to return to play. If the patient has collateral insurance or health benefits, they will have to use all of the money allotted to them before the motor vehicle insurance covers the difference.
Get Started Today
If you are suffering injuries from a motor vehicle accident and have already been approved for treatment, please be assured that you are in good hands at our clinic. We will provide you the best treatment suitable so that you may return to daily activities of living prior to the accident.
CONTACT US »
---
Motor Vehicle Accident-Related Care Mississauga, ON | (905) 891-2288