Lorne Park Integrated Health Reviews
What Our Mississauga Patients Say
At Lorne Park Integrated Health we love when patients share with us their feedback and comments after chiropractic care. Please read our patient testimonials below to see what other people have achieved through their tailored treatment plans with us.
Share your stories too! Click here to send us your feedback so that we can help to spread the word about the benefits of natural chiropractic care.
For more information or to schedule an appointment contact us today.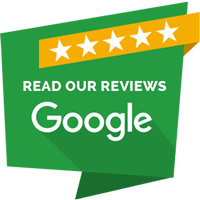 ---
I Trust My Health to Lorne Park Integrated Health
Regardless of what aliment is bothering me, Lorne Park Integrated Health is the first thing that comes to mind on the road to recovery. I have used a monthly massage for as long as I can remember that helped me through two marathons, countless half marathons keeping the legs strong and healthy. Marcella is a Godsend. Her sessions may be painful at times, specifically certain areas involving IT bands and hamstrings, but I always leave feeling refreshed and rejuvenated.
Having had some issues with my knee in the past year I have used their Physiotherapy and acupuncture sessions. It is never fun dealing with pain but the staff at Lorne Park Integrated Health are always most helpful on getting you back on your feet and being active again. I trust Marcella and her team of practitioners not only with my health but my girls as well.
- Theresa R.
Biggest Improvement!
I have seen the acupuncturist a few times for my back pain and I have found the biggest improvement! We're actually scheduling appointments further and further apart because the pain is subsiding and I'm able to sit at my desk job for hours now without problems.
- Tiara D.
TMJ Relief
My daughter has had painful TMJ symptoms for many years- it would be extremely painful and tight, even lock up a few times without her being able to open her mouth. When we came in to see the osteopath she helped Laura with tension in her upper back and neck muscles and that loosened her jaw. Her jaw has not locked up since the first few appointments and she doesn't feel the clicking or pain anymore.
- Madeleine D.
Relaxed and Ready to Work
I suffer from tension headaches and the massage therapist applied cranial sacral techniques during my massage (a gentle massage and release of the head and neck). These headaches make me irritable and I can't concentrate for long periods of time but the cranial sacral loosens up my whole upper body and I feel much more relaxed and ready to do as much work as I need to.
- Brendon W.
Sleeping Through the Night
We've been bringing our two-year old to the massage therapist every month for almost a year now. She was developing a little slower and she was very fussy since the beginning. But bringing her for massage helps her sleep through the night and it relieves her colic and discomfort. She's calmer and more relaxed, a much more peaceful baby!
- Natalie K.
Get Better Permanently
I saw the naturopath for two problems – my acne and my anxiety. She talked to me about how my skin can get better if I heal the inflammation inside my body – together we changed my diet and I started to take probiotics and slowly heal my gut. These steps are helping clear up my skin and the scars are slowly healing. With my anxiety we also worked on many lifestyle changes and I also started using some homeopathic remedies. The naturopath helped me see that my problems were just symptoms of inflammation inside my body and we had to get to treat that root so I could get better permanently.
- Joyce L.
Move with Ease
I've been seeing the chiropractor for many years but came to him first with a sports injury from my past. He took so much time with me and saw me as often as I needed, helping my knee heal. He did ultrasounds, soft tissue work and taught me strengthening exercises///Now I'm able to do activities with my son and move with ease through my day – activities like climbing the stairs don't cause me the pain that I felt years ago.
- Tim R.
---
Lorne Park Integrated Health Reviews | (905) 891-2288