Physiotherapy and Pelvic Health Physiotherapy
Physiotherapy is a drug-free, holistic treatment focused on rehabilitation and health promotion. A physiotherapist helps people of all ages recover from surgery, illness, chronic disease, injuries, or age-related conditions. The first step is an assessment including your health history, evaluation of movement and associated pain. Assessment of reflexes, range of motion, strength and cardio-respiratory status are also part of this initial process.
Next, the physiotherapist will work in partnership with you to develop an individualized treatment program and health goals. Using manual therapy, ultrasound and prescribed exercises, the physiotherapist will work to restore physical function for maximum independence.
Emphasis is also placed on education to prevent future injuries.

Pelvic Health Physiotherapy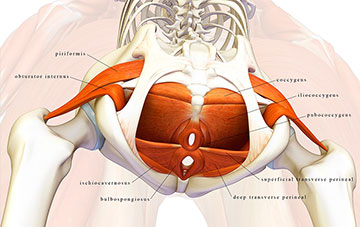 Pelvic health physiotherapy is a specialized area of physiotherapy that assesses and treats both women and men with problems in and around the pelvis.
Part of this includes the pelvic floor, which is made up of joints, ligaments, nerves, and muscles. The muscles attach to the front, back and sides of our pelvic bone and sacrum.
Why is this important?
Everything that happens in our pelvic floor is the basis of human need.
They help control bladder and bowel function, provide support to our pelvic organs, and are involved in our sexual function. They are also part of our deep 'core muscles' that work together with the back, abdominals, and diaphragm providing stability and support for a healthy back.
Like any other muscles in our body, they too can become weak or tight leading to pain and dysfunction.
Weakness can contribute to urinary incontinence, prolapse, or a weak core.
Tightness can cause issues such as urge incontinence, constipation, pelvic pain, or pain with intercourse, just to name a few.
Sometimes this can be caused by pregnancy, childbirth, strenuous activity, low back or hip pain, or post surgery.
Therapeutic Movement Program
Here at Lorne Park our program is designed to blend physiotherapy principles with yoga and Somatics to improve your body's health and function, as well as prevent injury.
Somatics is an approach which helps people build awareness of unconscious habitual movement patterns, and to learn a simple but effective method for conquering dysfunctional movement habits with sensory-motor awareness. For more information click here.
How it works:
Patients receive an initial 1 hour assessment by our physiotherapist to determine an individualized treatment plan tailored to your specific goals.
A yoga and Somatics based approach will be incorporated into the treatment plan and carried out by our physiotherapist and/or affiliated yoga teacher.
This program is beneficial for those seeking to:
Improve mobility and reduce stiffness
Improve strength and endurance
Improve stability and balance
Learn breathing, relaxation, and movement techniques to assist with pain management, relieve tension in affected areas, and reduce stress and anxiety
Reduce chronic pain, such as Fibromyalgia
Sessions range from 30 minutes to 1 hour.
We ask that patients check back in with the physiotherapist every 6-8 weeks for a re-assessment.
Sessions are covered as physiotherapy under extended health insurance plans and are tax-free.
Program Location:
Yoga with Lenore Home Studio, 1309 Ambleside Drive
Program Videos: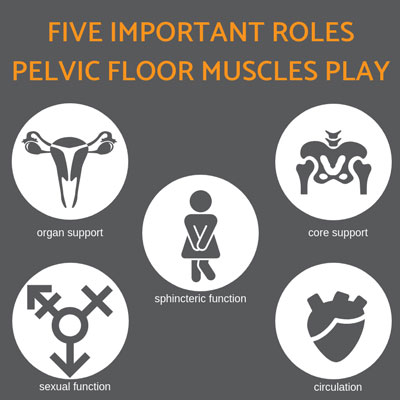 Did you know…
Research has shown that the treatments carried out by a physiotherapist for pelvic floor problems are highly successful for both pelvic pain and incontinence.
The Cochrane Collaboration 2010 concluded, "physiotherapists with specialized training in pelvic floor rehabilitation should be the first line of defence, before surgical consultation, for stress, urge and mixed incontinence"
How do you test for this?
Like any other body part, such as the shoulder or ankle, assessment findings work best when we can see and test it. Because these muscles are located internally via the vagina or rectum an internal exam is performed using a 1-2 gloved fingers.
This allows us objectively to test for strength, tightness, or timing coordination dysfunction providing valuable information for diagnosing and treatment.
Did you also know…
In Europe, internal examination of the pelvic floor has been the gold standard by which treatment of the pelvic floor has been carried out for more than 30 years.
Women in France and other government funded European countries are given 10 free physiotherapy sessions after childbirth to help 're-educate' their pelvic floor.
Here in Canada, pelvic issues still remain taboo and education is lacking.
Why are we behind in the times?
Are Kegels the solution?
Most of us have heard of Kegels however they are not the answer for everyone. Depending on your condition they can do more harm than good by worsening symptoms, and often they are performed incorrectly.
Pelvic health physiotherapists can determine if they are appropriate for you and if so, how to do them correctly and when.
Pelvic Health physiotherapy is for anyone experiencing:
Stress/ Urge Incontinence
Constipation/ Irritable Bowel Syndrome
Pelvic Organ Prolapse ('sense of heaviness' in vagina or rectum)
Dyspareunia (painful intercourse)
Vulvodynia/ Vaginismus
Dysmenorrhea / Endometriosis
Interstitial Cystitis/ Bladder Pain Syndrome
Coccydynia (tailbone pain)
Pudendal Neuralgia
Pregnancy and Postpartum related concerns (pain, leakage, scarring)
Diastasis Recti
Low back and hip related to pelvic floor dysfunction
What is Treatment like?
Treatment varies from person to person. It can include:
Connective tissue massage, gentle trigger point release to normalize tight & painful muscles
Strengthening exercises
Bladder and bowel re-training
Manual therapy techniques to joints
Alignment and posture awareness / breathing mechanics
Home exercise program
Nervous system re-training (examples: for muscle coordination, reducing pain, stress management)
[/builder_notebox]

Modalities Used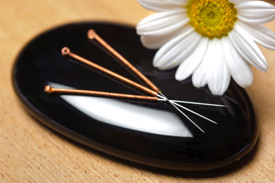 Dry Needling:
Dry needling incorporates the act of inserting a thin needle into the body which helps stimulate healing of soft tissues, such as fascia, muscle, tendons, and ligaments, resulting in pain relief and restoration of the body.
Reduces local or radiating pain from "knots" or "trigger points"
Releases the tension in the muscle
Improves range of motion and speeds up active rehabilitation
Normalizes nerve dysfunction
---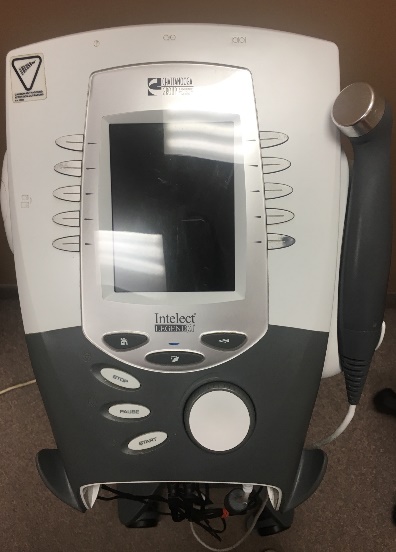 Ultrasound Therapy
Therapeutic ultrasound is a non-invasive way of administering medications below the skin. The technique emits energy forces via vibrations of the crystal that is inside the probe. The vibration causes deep heating which encourages healing of the area, however, it is usually not felt by the patient.
Benefits include increases in:
healing rate
tissue relaxation
tissue heating
local blood flow
scar tissue breakdown
Please check our office hours page for more information or call our Mississauga chiropractic office.
---
Physiotherapy in South Mississauga | (905) 891-2288