Therapeutic Exercise Program at
Lorne Park Integrated Health
Here at Lorne Park Integrated Health our program is designed to blend physiotherapy principles with yoga and Somatics to improve your body's health and function, as well as prevent injury.
We also offer Prenatal Yoga.
How It Works
Patients receive an initial 1 hour assessment by our physiotherapist to determine an individualized treatment plan tailored to your specific goals. A yoga or Somatics based approach will be incorporated into the treatment plan and carried out by our physiotherapist and/or affiliated yoga teacher.
This program is beneficial for those seeking to:
Improve mobility and reduce stiffness
Improve strength and endurance
Improve stability and balance
Learn breathing, relaxation, and movement techniques to assist with pain management, relieve tension in affected areas, and reduce stress and anxiety
Reduce chronic pain (ex. fibromyalgia, pelvic pain)
Sessions range from 30 minutes to 1 hour. We ask that patients check back in with the physiotherapist every 6-8 weeks for a re-assessment. Sessions are covered as physiotherapy under extended health insurance plans and are tax-free.
Registered Orthopaedic and Pelvic Health Physiotherapist, Registered Yoga Teacher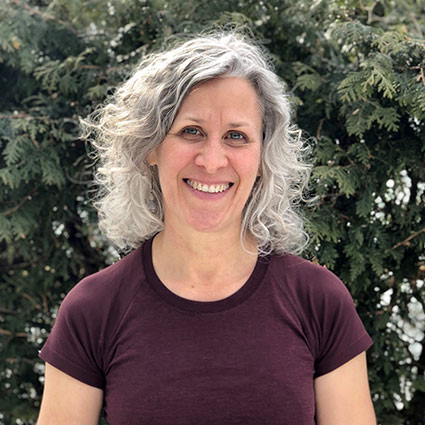 CYA-RYT300, CSE, Registered Yoga Teacher and Clinical Somatic Educator
Feel Better
Contact us today to get started! We look forward to helping you achieve a healthier version of you.
CONTACT US »
---
Therapeutic Exercise Program Mississauga, ON | (905) 891-2288