Meet Dr. Robert Rhind
Drawn to Chiropractic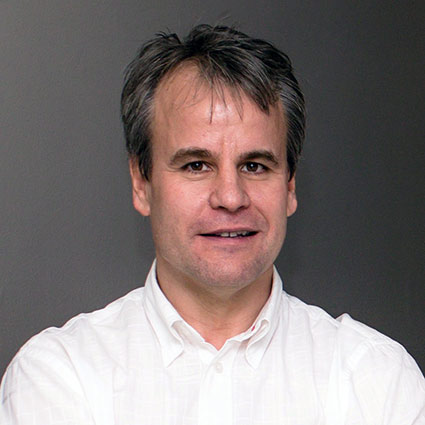 I was drawn to chiropractic at a young age after witnessing firsthand the impact it had on a family member.
After failing to respond to conventional interventions, I was genuinely amazed at how effective the hands on, natural drug free approach of chiropractic was on impacting her health.
Growing up, I was very active and suffered a couple of sports injuries that responded well to chiropractic care. After the pain was gone, I was surprised to discover that continued chiropractic treatments not only prevented further problems, but actually helped me to perform better – and without it, I was not as fast or efficient as an athlete. As a result, I grew to appreciate the various ways that chiropractic can benefit individuals. "It's not always just about the pain."
OUR SERVICES »

Education and Training
I trained at the Anglo-European College of Chiropractic in Bournemouth, England. I was taught and inspired by some of the best chiropractors in the world and graduated in 1992. At first, I practiced in England, then Vancouver British Columbia before coming to Mississauga. Over the last nineteen years, I have had the pleasure of helping thousands of people suffering from spinal problems, headaches, whiplash injuries, injuries of the extremities and tendinitis, children and adults with scoliosis, disc injuries and TMJ problems". Dr. Robert Rhind is also trained in veterinary chiropractic and practices at nearby veterinary clinics.
A Patient's Success Story
My son was born with hip dysplasia and torticollis. After just one years after being treated by Dr Rhind and other alternative medical practitioners, the doctors at Sick Kids were shocked and impressed at his speedy recovery. He is now 2 years old and running, jumping and climbing, keeping up with his older brother and cousins.
Thank you Dr Rhind,
Stella H.
Book an Appointment
Contact our office today to schedule an appointment with Dr. Robert Rhind!
---
Dr. Robert Rhind | (905) 891-2288