Meet Dr. Maheen Andleeb
Education and Training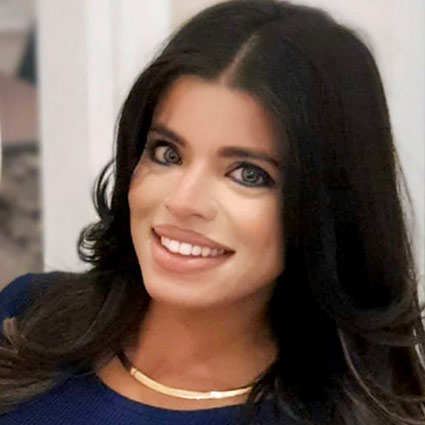 Dr. Maheen Andleeb attended the Canadian Memorial Chiropractic College in Toronto, Ontario where she graduated in June 2020 with a Doctorate in Chiropractic. She developed and honed her skills during an intensive fourth-year internship completed at the Bronte Harbour chiropractic clinic, CMCC. Prior to this, she obtained an Honours Bachelor degree in Kinesiology and Health Science from York University in Toronto. Dr. Maheen is committed to continuing her education and supplementing her current knowledge and skills by taking additional courses. Her experience has included treating headaches, back pain, neck pain, shoulder pain, knee pain, TMJ dysfunction and many other neuro-musculoskeletal disorders.
Dr. Maheen has a variety of interests including treatment of sport, pediatric conditions, work-related injuries, overuse injuries, pre and post-natal populations.
Approach to Care
Dr. Maheen believes in a collaborative multi-disciplinary approach to patient-centred care. She uses current research, patient values, and clinical experience to thoroughly assess, diagnose, and provide individualized treatment plans to her patients. She focuses on finding and understanding the root cause of her patient's complaints. Her philosophy is to use a holistic approach including manual therapy techniques to optimize her patient's movement patterns and provide them with education and an understanding of their body so they can function at their fullest potential.
She uses a diverse clinical approach to treatment that combines traditional chiropractic care which includes spinal manipulative therapy mobilizations, athletic taping, instrumented-assisted soft tissue therapy, myofascial release techniques, activator, and exercise therapy.
Outside the Office
Dr. Maheen is devoted to living a healthy active lifestyle. She prioritizes nutrition, sleep, and regular physical activity to keep herself functioning optimally. In her free time, she enjoys spending time outdoors, hiking, dancing, swimming, make-up, fashion, travelling, learning about different cultures, food, playing, and watching basketball and football.
Book an Appointment
Contact our office today to schedule an appointment with Dr. Maheen Andleeb!
---
Dr. Maheen Andleeb | (905) 891-2288